Waiting until launch day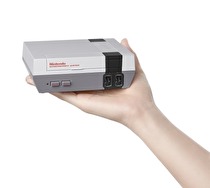 The NES Classic will only be up for launch day on Amazon, and the procedure will be familiar for rarer Nintendo products.
In an email sent to those who signed up for notifications, the company announced that orders will be taken for the small console beginning Friday, November 11 at 5pm Eastern / 2pm Pacific. Orders will be limited to 1 per person and 1-click ordering will be disabled.
Other retailers have also confirmed a first come, first serve for the console including GameStop/EB Games and Walmart.