Operation "get people to buy Nintendo games because of mobile" appears to be working.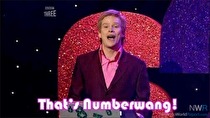 Although the full report won't be out until Monday, Nintendo has released some figures about July's game sales in the United States which show a major halo effect from Pokémon Go.
The 3DS family was the best selling system in the country in July according to NPD, and the 2DS following its price drop has now crossed 2m units in the United States. According to Nintendo, sales of the system were up 80% over July 2015. On the software front, Pokémon Omega Ruby and Alpha Sapphire were #8 and #10 in the single-game sales charts, while 2013's X and Y versions were both in the top 25 as well. Capcom's Monster Hunter Generations was the top selling single game of the month, while Kirby: Planet Robobot was just outside the top 10 in the sales rankings.
Wii U's news was not as rosy, as it fell to under 25,000 units in July due to a non-existent release schedule. Minecraft for Wii U was the #6 individual seller of July, while estimates for Tokyo Mirage Sessions #FE have the RPG selling about 30,000 copies in its first full month.