Sadly missing the alternate reality and about 100 Pokemon.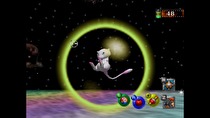 European Wii U owners will be able to catch the shutter bug this week with the release of Pokémon Snap.
Nintendo UK made the announcement on Twitter this morning. The game will retail for the standard N64 Virtual Console price of €9.99/£8.99, with an upgrade option available for those who bought it on the Wii.
It is not known how the sharing function added to the Wii version of the title will work, though the game will support Miiverse for posting that perfect shot. A North American release has also not been announced.
#Pokemon Snap arrives on #WiiU Virtual Console on Thursday! pic.twitter.com/oEJ165CGQK

— Nintendo UK (@NintendoUK) August 15, 2016