No impact on the financials for now.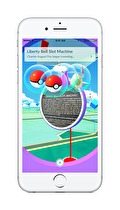 Pokémon Go is making a great deal of money, but according to Nintendo it will not provide a material impact on their financials for now.
In a statement issued ahead of this Wednesday's first quarter financial results, Nintendo has stated the release will have a minor impact on their financials due to the game being a partnership between The Pokémon Company and Niantic. The Company owns 32% of the voting power of The Pokémon Company. The Pokémon Company is the Company's affiliated company, accounted for by using the equity method. Because of this accounting scheme, the income reflected on the Company's consolidated business results is limited. (PDF link)
Nintendo will see benefit from the sale of the Pokémon Go Plus accessory, slated to release soon. Since Pokémon Go released in July, the first sign of Go would be in the 2nd quarter results this October. For more information on the relationship between Nintendo and Pokémon, see our feature from last year "Who Owns That Pokemon?".