One for a big game, one for the size of the discount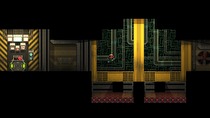 Two big sales will be hitting Europe with their eShop update tomorrow.
To coincide with the launch of Pokémon Go in Europe, the Virtual Console releases of Pokémon Red/Blue/Yellow will be 30% off from 14 - 28 July - for a sale price of €6.99.
Also coming with tomorrow's update is a massive Curve Digital sale in which a large portion of their library will be €1/£0.80, from regular prices of up to €14.99/£11.99, until 22 July. The games in the sale will be: OlliOlli (Wii U and 3DS, crossbuy), Titan Attacks (3DS), Lone Survivor: Director's Cut, Nova-111, Pumped BMX+, Stealth Inc 2: A Game of Clones, The Swapper, Thomas Was Alone and Ultratron (Wii U).