Update: Trainer account issue FIXED.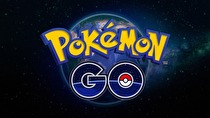 Pokémon Go can be updated to version 1.0.1 for iOS users today, hopefully solving the frequent crashes players have experienced.
The update focuses on stability improvements for trainers using an Apple device:
Trainers do not have to enter their username and password repeatedly after a force log out
Added stability to Pokémon Trainer Club account log-in process
Resolved issues causing crashes
Fixed Google account scopes
This update addresses the recent accusation that Pokémon Go can access a Google user's full account, which implied it could see and modify all account information. Niantic Labs and The Pokémon Company have since issued a statement confirming this was a request error and the app was not accessing accounts beyond viewing a player's User ID and email address.
Update #1: Players using Pokémon Trainer Club accounts should NOT update. Those using Trainer accounts have been receiving an "unable to authenticate" error and cannot log on. Niantic has yet to comment, so until this is addressed players should hold off on the latest update. Google account players are not experiencing this issue.
Update #2: A second iOS update (version 1.0.2) was released this morning with the simple description "fixes for Pokemon Trainer Club login". Players using Trainer accounts have confirmed that this fix solved yesterday's lock out issue.