Some reasonable requirements for those who want to try their luck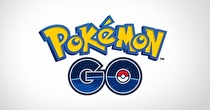 Following trials in Australia and New Zealand, the field test for Pokémon Go has expanded to the United States.
Prospective trainers can sign up on the Niantic Labs website to attempt to gain access to the much-hyped product. An Android phone running version 4.3 (Jellybean) or higher, or an iPhone 5 or newer with iOS version 8 or higher, along with "an element of luck".
No timeframe has been given for when users will be admitted, or for a formal release of the Pokémon Company/Niantic product.