Now we just need an eShop release of Apollo Justice.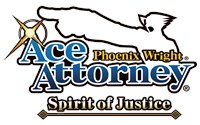 Phoenix Wright has been remanded to the 3DS again with a trial date in September.
Capcom announced today that the sixth Phoenix Wright title, releasing June 9 in Japan, will release in North America/Europe/Australia this September as Phoenix Wright: Ace Attorney - Spirit of Justice.
As with previous 3DS Ace Attorney releases, the legal adventure will launch at $29.99/€29.99/£24.99 on the eShop.