Japan takes to the spinoff as much as the mainline games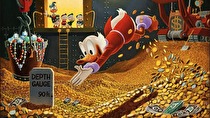 The newest Monster Hunter title launched in Japan last week, and it's already cleared a couple of major milestones.
Capcom has issued a press release confirming the title, which released last Saturday, has already shipped 2 million units. The game has outsold the previous game, Monster Hunter 4G (4 Ultimate outside Japan)'s opening week both at retail (1.48m to 1.44m from Media Create) and digitally with X passing 4G on Japan's all time sales charts on the eShop.
Sellouts were reported in Japan, and the title sold through more than 80% of its initial retail allotment which may have forced some players to go digital.