Woolly World climbs to the top of the yarnball.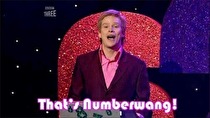 The month of October was scary for Nintendo hardware sales in the United States, but some nice treats came on the software side.
Nintendo sold through 65,000 Wii Us in October and approximately 115,000 3DSs in the month according to a report from the NPD Group. Both systems are down year-over-year, though last year's totals were inflated by Smash Bros hype. This is especially true for the 3DS, as portable systems were down 27% from last year overall.
On the positive side, Yoshi's Woolly World's late release didn't hurt its sales as the October 16 release sold 165,000 copies just in stores. The sales were enough to place it at #8 in the combined formats top 10, and spearheaded 800,000 amiibo sales during the month. Super Mario Maker had another strong month, as according to the NPD it was one of the top 10 single system/single game sellers during the month.