Time to get your frog prince on.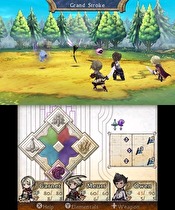 Atlus will have a demo for their upcoming RPG Legend of Legacy.
The demo will launch in the North American eShop on September 22, three weeks before the game's release. The 30 play demo will cover the prologue and first two dungeons of the game, and as usual with Atlus demos progress will carry over to the final game.