As well as a warning to our Japanese correspondents when they go to Tokyo Game Show.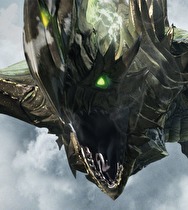 Japan is going to have another million seller on the 3DS just in time for the holidays.
A NicoNico livestream last night announced that Monster Hunter X will release on November 28 in Japan. The game runs on the Monster Hunter 4 Ultimate engine and will feature elements brought from 4 Ultimate like the Palicoes, but will feature more action elements and finishing moves adapted from the Asia-only Monster Hunter MMOs.
Both Monster Hunter X and the previously announced traditional RPG spinoff Monster Hunter Stories will be playable at Tokyo Game Show for those willing to queue for several hours.