If you have coins left, get them spent now.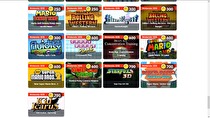 A reminder to those who still have Club Nintendo coins remaining: All purchases must be made by midnight Pacific time tomorrow night.
At this time, the remaining rewards on the Club Nintendo page are all game rewards, as the physical prizes have all shipped and are no longer listed. Codes purchased on the site must be redeemed by July 31 or they are lost forever, and all accounts will be closed going into July 1.