It's hard to tell if they're encouraging Casual mode or not.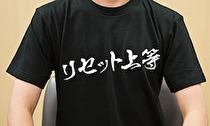 The Japanese release of Fire Emblem Fates has prompted the release of the newest Iwata Asks interview with the development team.
Among the things discussed in the interview are how the story was designed by famous Japanese writer Shin Kibayashi, who wrote 500 pages for just the Birthright version's text, and also helped create the 3rd storyline:
Masahiro Higuchi (Intelligent Systems): I was really shocked. At first, it was about a war between two different nations, and we had a good idea of what those countries would be like, but we didn't have any ideas for the third game yet. And then when we talked to Kibayashi-san, he asked, "Well, what about something like this?" He had so many ideas.
The interview, which also contains confirmation of the My Castle mode's online functionality, can be read here.