Splatoon and Amiibo got to the pay window, but the hardware might be actually is taking a clubberin'.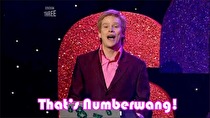 The NPD Group has released their sales report for May 2015 in the United States, and there were a couple of strong performers going into E3.
Splatoon was the #5 best selling game (all formats combined) of the month despite coming out in the 2nd-to-last day of the reporting period ending May 30, while the two versions of Super Smash Bros (3DS and Wii U) combined to finish 10th for the month. In addition, Amiibo led accessory sales for the month on the heels of the 4th wave of Smash Bros Amiibo and the Splatoon line, beating out traditional winners Xbox Live and PSN cards which are counted in the tally.
As of press time, we do not have estimates for how the 3DS family and the Wii U hardware sold. However, Nintendo sent out a press release this morning announcing that US sales of the 3DS family crossed 15 million based on their internal data recently. Once we have more information on the hardware sales, we will update you..
UPDATE Estimates have Splatoon at 135,000 copies sold in the two days of sale, while the Wii U turned in approximately 42,000 consoles. The 3DS family would have needed about 80,000 units to reach the 15m milestone mentioned above.