New console boxes, new firmware and new release dates in today's Nintendo news.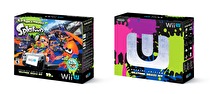 A lot of news in the last few days is headlined by a new Wii U bundle.
---
Splatoon Wii U Bundles Announced
Nintendo has announced hardware bundles for both North America and Europe that will include Splatoon. The NA bundle will be $299.99/$329.99 MSRP and will include a Deluxe Wii U, a download code for Splatoon and a preinstalled copy of NintendoLand. In the US, the bundle will be a Best Buy exclusive.
The European version will launch on 19 June, and will include a Deluxe Wii U and Splatoon on a disc. No mention of NintendoLand.
Our Take: "No big shock that Nintendo's going all-in on this, but I can't help but think they should have at least thrown in the Inkling Amiibo here." – Donald Theriault
"Yeah, what better way to promote Amiibo than throw that three-pack in the box?" – Zach Miller
"Although I did not get a retail game with my system at the time, I paid the same price for my Wii U in March 2013. I would have liked to have seen Nintendo be more aggressive by offering a bundle at a price drop." - Addison Webb
---
3DS Firmware Updated; Bugs Squashed
There's some extra stability in the handheld realm today.
Firmware version 9.7.0.25 has been released for all members of the 3DS family, promising additional system stability and enhancements to the user experience. Among the known fixes is a resolution to crash issues in Pokemon Rumble World. (Japanese text)
There are no details on other fixes, or word on if an issue where systems can be modified to produce non-existant titles such as "Please Understand" or "Twilight Princess 3D" that ban the user who tries to view them in the eShop has been fixed.
Our Take: "I get the feeling it's stability all the way until the new loyalty program comes in and they can get that applied." – Donald Theriault
"Please understand." – Zach Miller
---
Adventures of Pip Dated For North America
TicToc Games's style-shifting platformer Adventures of Pip has been confirmed for a May 14 release in North America.
The game is an action platformer in which you control Pip, who can shift between a large pixel, an 8-bit inspired design or a 16-bit inspired design to solve platforming puzzles. The game was backed on Kickstarter to the tune of US$65,975 last fall, and you can see the eShop trailer below:
Our Take: "If it's half as good as the PAX demo I played, it could be one of my favorite games of the year." – Neal Ronaghan
"Tic-Toc, make it rock, DJ blow the speakers up; tonight, I'm'a fight 'til we see the sunlight (I'm so sorry)." – Zach Miller
---
Europe eShop Report: Much Mario Kart, Such Kirby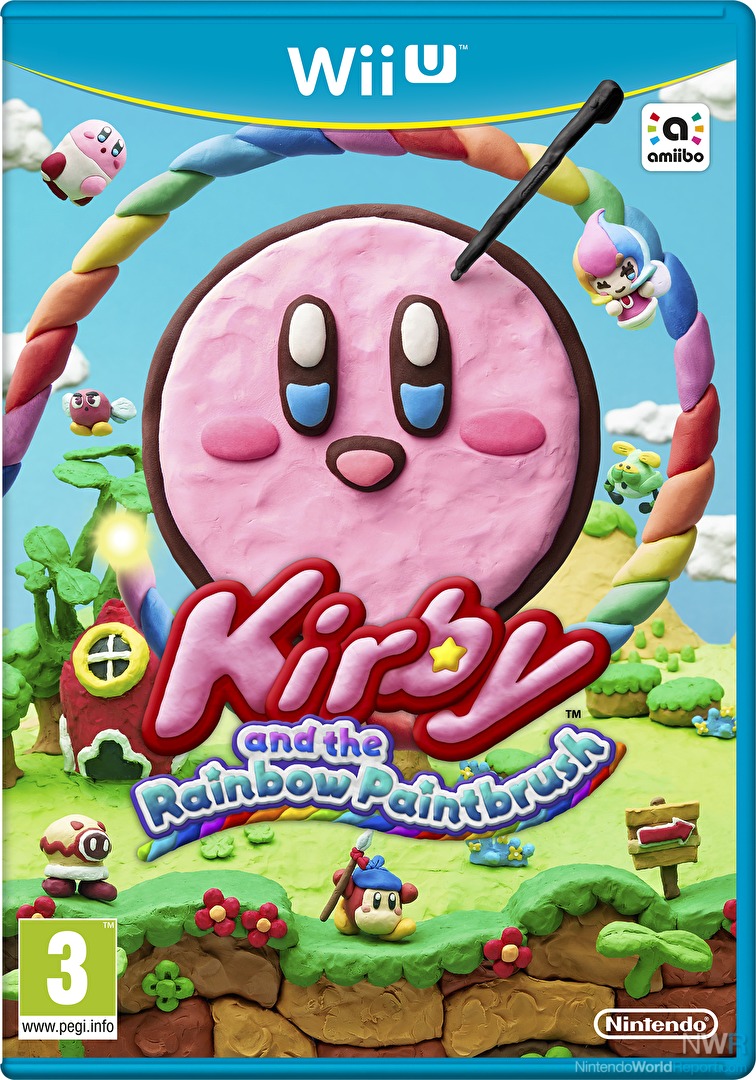 Europe's eShop update this week is low in quantity, but big in first party content.
In addition to the second pack of DLC for Mario Kart 8, Mario Kart Super Circuit will also be releasing on the Wii U Virtual Console for Europe, along with Street Gangs (aka River City Ransom). Note that the Nintendo website is confirming Street Gangs will be the 50hz version.
The other big news is that there will be a series of sales on Kirby games leading up to the release of Kirby and the Rainbow Paintbrush, where owning any other Kirby games on the same Nintendo Network ID will give a 10% price reduction on Rainbow Paintbrush. Discounts will be available this week for Kirby's Adventure Wii, Kirby's Dream Land 1/2/3, Kirby Nightmare in Dreamland, and Kirby Fighters Deluxe.
Our Take: "Some sensible sales, it's just too bad Street Gangs is kinda ruined." – Donald Theriault
"Again I ask: why would anybody buy Super Circuit at all, much less on a console that can also run MK8?" – Zach Miller
---
Quick Hits
Wikileaks's database of emails from the Sony hack shows that not only was Sony in talks to do a Mario Bros movie, but also a Pokemon one (presumably separate from the anime movies) and a Smash Bros movie.
After taking a year off from the Wii U, Adventure Time returns this fall with Adventure Time: Finn and Jake Investigations on both Wii U and 3DS. The game sees the titular heroes setting up a detective agency and has a rather unusual art style.
KAROUS – THE BEAST OF RE EDEN (caps intentional) will be hitting the 3DS eShop next week while Cube Creator 3D launches this week. As for the Wii U, it will be blessed with the eternally entertaining Suspension Railroad Simulator.