Mewtwo caused some issues, and we know how to keep your drive spinning.
Today in Nintendo news, we've got March sales figures for the US, and some Wii U technical news.
---
March NPD Sales Figures Released: 3DS and Wii U Up From 2014, Mario Party Well Attended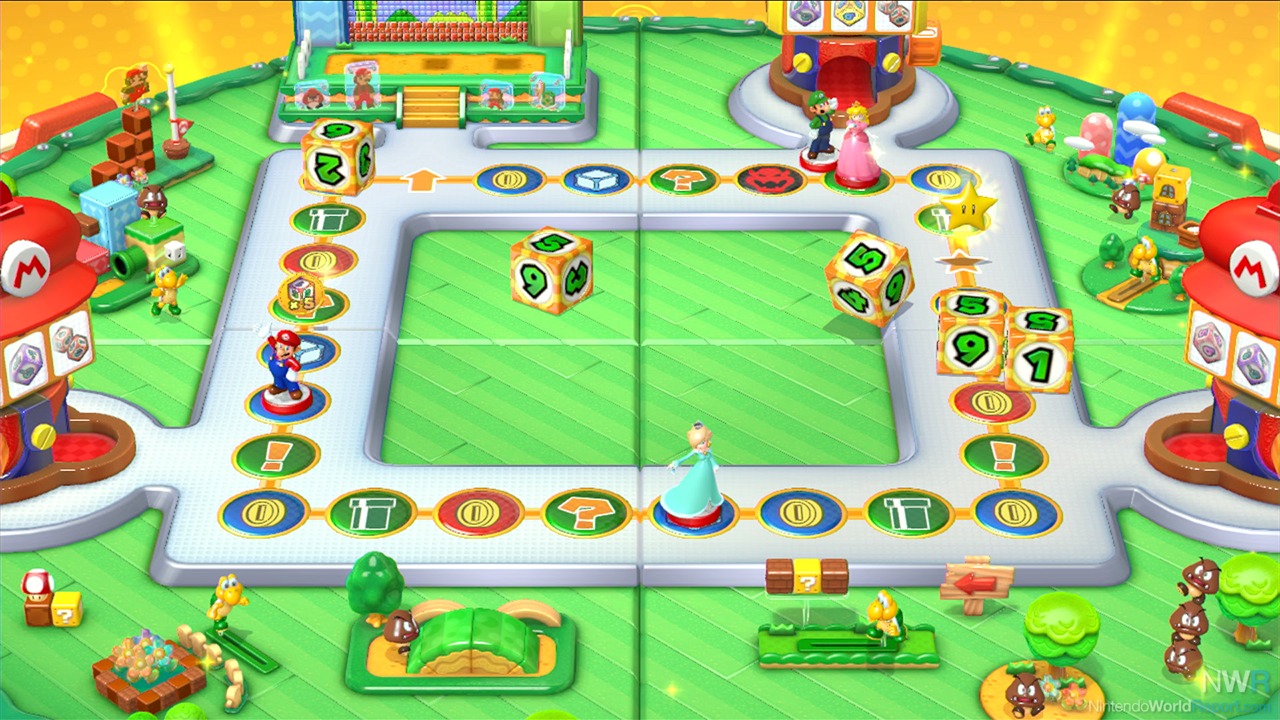 NPD released the US retail sales for March, and in a down month for hardware compared to 2014 both the 3DS and Wii U showed gains.
On the hardware front, estimates have the various members of the 3DS family selling approximately 265k units, while the Wii U did approximately 83,000 units in March.
Mario Party 10 was the 4th best selling game of March in the US, selling 290k combined between the eShop and in stores. The Legend of Zelda: Majora's Mask 3D led the 3DS software charge with 184k combined, and the physical version would have been in the top 10 under a prior NPD tracking method.
Our Take: "I can't help but think the thing in the box with Mario Party 10 drove a lot of its sales." - Donald Theriault
"Amiibo certainly sold Mario Party 10, I guess that's good. Also: holy moly! 3DS and Majora's Mask 3D are still going relatively strong." - Neal Ronaghan
---
Mewtwo Causing Issues With Smash Wii U and 3DS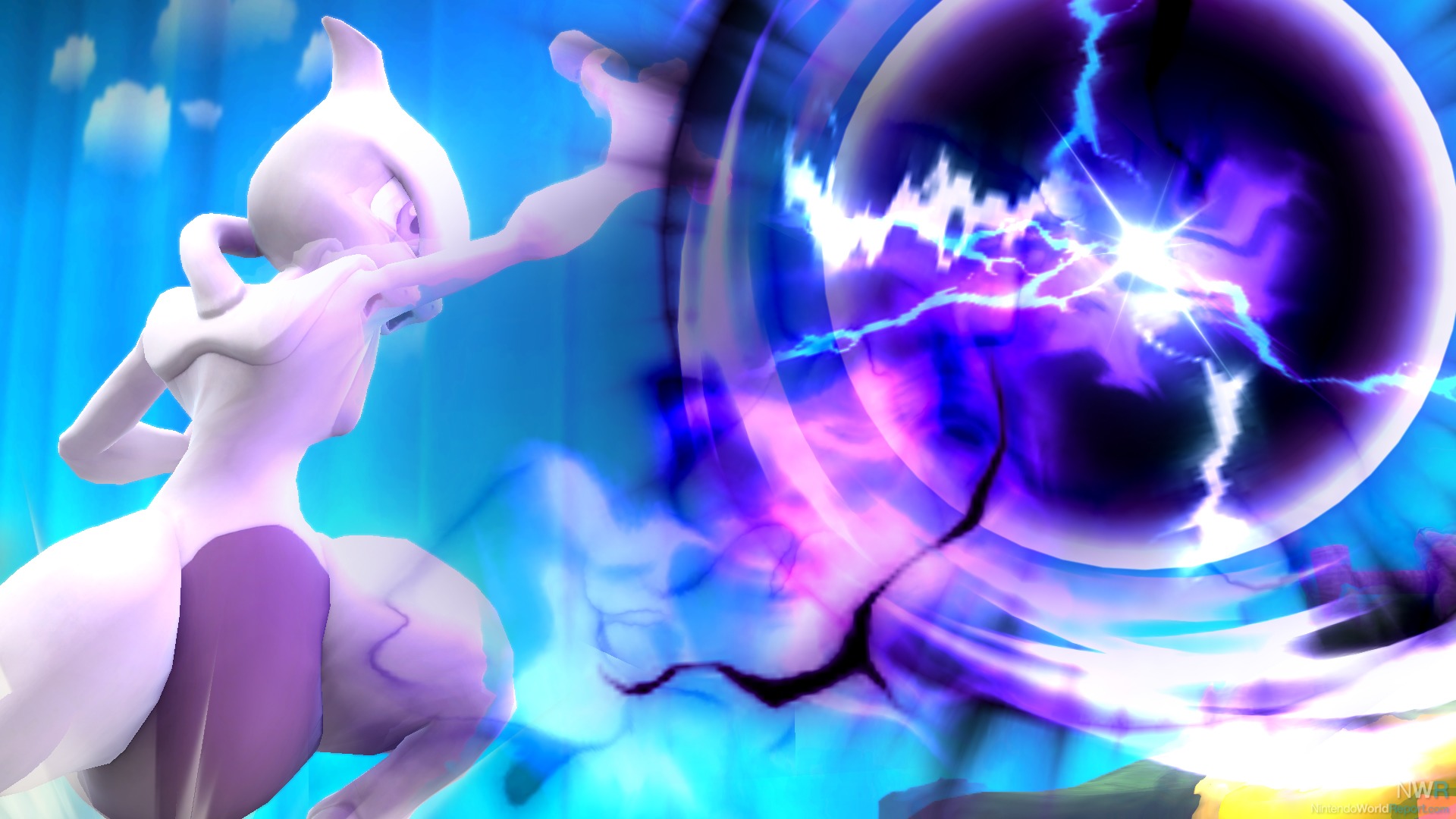 Nintendo is working on a patch to fix an issue that has cropped up as a result of the Mewtwo DLC release yesterday.
Following Mewtwo's release, players were finding that they were randomly being barred from accessing the online, usually after trying Mewtwo in 10-Man Melee. A bug causes the global power level to overflow – create a large number that reads as 0 – and due to "oddities with the game", bars the user from playing online.
The data corruption has also cropped up in Classic, All-Stars, Stadium, Trophy Rush and Smash Run.
Our Take: "This is a pretty nasty bug to hit, here's hoping they patch it before the non-Club Nintendo release." – Donald Theriault
"I'm actually pretty understanding of this bug. It's gotta be next to impossible to play-test every possible scenario before releasing anything with this game. But I'm sure it will be patched." – Zach Miller
---
Secret Wii U Setting May Fix Issues With Wii U External Storage
A recently discovered secret menu on the Wii U has been found to resolve some issues with saving games on external storage.
To access the menu, open the Data Management menu on the Wii U, hold down on the D-Pad and while holding it, press the + and – buttons simultaneously until a menu comes up (pictured here). Choosing "Disable" will bring up a power consumption warning, but if you accept it the hard drive will not sleep while the Wii U is on.
Users have reported that if a game does not save for a long time, the external storage can go to sleep which cause delays in saving or hitching when loading games. Obviously, we do not know the long term effects, but it could serve as a method of resolution if you are seeing similar issues.
Our Take: "Spinning up a hard drive puts more stress than this method would, from what I can tell. I'll probably do this when I have a chance." – Donald Theriault
"I have no idea if my HD goes to sleep or not, but I'll probably do this as well just to be safe." – Zach Miller
---
Record Breaker Getting Downloadable Maps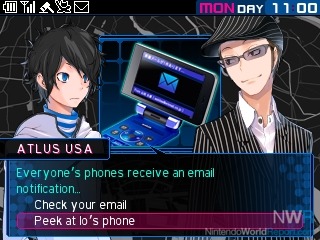 Atlus has outlined a schedule of downloadable content for the upcoming North American launch of Devil Survivor 2: Record Breaker.
In addition to the SpotPass content, six maps will be available. Two maps, "Beginner's Brawl" and "Lost Demon Rescue" will be available for free and will appear day 1, and serve to provide early game experience and an opportunity to recruit demons respectively.
On May 12, "Let the Demons Grow", "Macca Makes An Escape" and "All Skills Must Go!" launch, which provides level-appropriate opportunities for experience, Macca (game currency) and rare skills. The final map, "Addonetorium" launches on May 19 and provides skill bonuses for demon fusion. The last four maps will be $0.99 each, or $1.49 each in Canada.
Our Take: "I walked into the Addonetorium once, and there were NO survivors. In all fairness, these are pretty fair prices for the add-ons and they scale well." – Donald Theriault
"If Macca is currency, how does it 'make an escape?'" – Zach Miller
Editor's note: The demons have extra macca that try and flee the battle, according to our reviewer.