Splatoon is coming to Boston!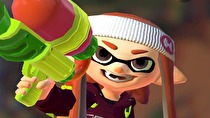 Nintendo has announced that it will be bringing a playable demo of Splatoon to PAX East.
In addition, the company will have New 3DS XL units available for attendees to try out, as well as a playable build of Intelligent Systems' upcoming strategy game Code Name S.T.E.A.M.
"We love giving our fans an opportunity to check out our latest products at PAX events," Nintendo of America executive VP of sales and marketing Scott Moffitt said. "The newly released New Nintendo 3DS XL is sure to be popular with the many show-goers looking for StreetPass tags, and Splatoon will let attendees get their first hands-on experience with one of the year's most creative games."
PAX East will be held from March 6-8 in Boston, Massachusetts.