Tapping the toys to the Wii U GamePad will let you sample some Nintendo classics.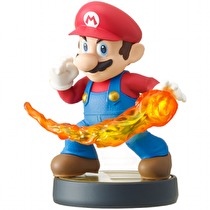 Later this year, Wii U owners will be able to unlock time-limited trial versions of various Nintendo and Super Nintendo games by tapping their Amiibo to the GamePad.
Nintendo president and CEO Satoru Iwata made the announcement during tonight's financial meeting, noting that tapping the same Amiibo multiple times will allow you to select between various scenes within a particular game. The feeling of doing so is apparently akin to that of changing cartridges.
Support for this functionality is planned to go live within the first half of this year.