A classic take on the Metroid formula was reportedly in the works for 3DS.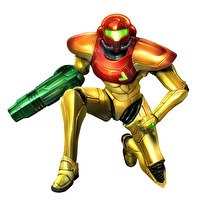 Rumors have been circulating around for quite some time regarding a canceled 2D Metroid game for 3DS, and now we have some new information on the alleged handheld title that will never see the light of day.
According to Unseen64's Liam Robertson, the game was said to offer a faster experience than Super Metroid and Metroid Fusion. The gameplay reportedly took advantage of the 3D depth of Nintendo's latest handheld, offering a 2.5D side-scrolling experience.
Additionally, the visual style was apparently a departure for the series, with Samus looking a bit thinner and more athletic than she has in prior entries.
Finally, while Robertson couldn't reveal the identity of studio that pitched Nintendo the project, he did note that it was "a pretty popular western developer." Considering an artist from Luigi's Mansion: Dark Moon developer Next Level Games posted some Metroid concept art in his portfolio, it's likely that the studio worked on this pitch.