Despite protests from YouTube streamers, many are still jumping on board.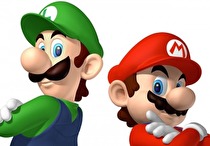 While many are upset at how Nintendo is handling the sharing of its content online, applications to join the company's Creator Program are pouring in at a rate the Big N wasn't even anticipating.
"Due to your enthusiasm for the program, we're receiving a higher volume of applications to register channels & videos than expected," Nintendo explained. "It is taking longer than we anticipated to confirm the applications. We appreciate your patience as we work through them as quickly as possible."
In an effort to expedite the process, Nintendo recommends applicants remove content that isn't included in its list of supported games.
For more on the company's Creator Program, head over here and get all the details.