It looks like Iwata is feeling better and will be ready to face shareholders later this month.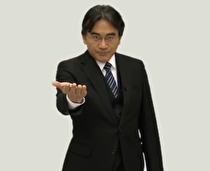 Nintendo's third quarter financial briefing, which was originally set to take place last week, has been rescheduled to February 17.
This news comes by way of industry insider David Gibson, who posted on Twitter: "Note that @Nintendo's results meeting has been rescheduled for Feb 17th."
The initial presentation had to be canceled because Nintendo president and CEO Satoru Iwata was sick with the flu. From the sound of it, he must be well on his way to recovery.