Street Fighter and Lufia arrive this week on Nintendo systems!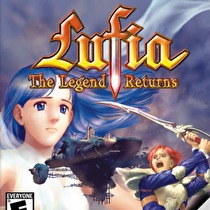 We have more games out this week on the download! The two notable games are again on the Virtual Console. Lufia: The Legend Returns marks the, well, return of the classic RPG series Lufia to Nintendo systems. Pretty apt name, it seems. Also, Street Fighter 2010: The Final Fight (get it?) is out for the Wii U Virtual Console as well. I did always think that, if I were ever to retire from street fighting, I would become a brilliant scientist as well. It just seems to be a natural transition, you know?
Wii U Downloads
Electronic Super Joy: Groove City
Wii U Virtual Console
Street Fighter 2010: The Final Fight
Nintendo 3DS Downloads
Nintendo 3DS Virtual Console
Sales
These are for both the Wii U and 3DS eShops:
Nintendo is currently having a throwback sale that include games such as Super Mario Galaxy 2 and Super Mario 3D World. More information can be found here.
There is also an indie sale going on that runs through January 29. Those who have purchased one of these games in the past can receive 60 percent off on other participating games. Check out more info on this sale here.