Europe will be getting six SKUs at the system's big launch!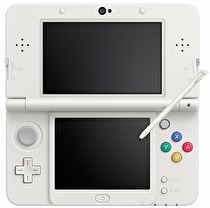 Nintendo of Europe president Satoru Shibata revealed, during yesterday's Nintendo Direct, the European launch details of the New Nintendo 3DS.
European costumers will be able to pick up the new system on February 13. Unlike North America, players have not only the option of the New Nintendo 3DS XL, which will come in black or blue, but they can also opt for the smaller New Nintendo 3DS and enjoy a variety of cover plates at launch. This includes brand new cover plates from the upcoming Monster Hunter 4 Ultimate.
Speaking of Monster Hunter 4 Ultimate, that game and The Legend of Zelda: Majora's Mask 3D will get special New Nintendo 3DS XL units. They sport original art on the back of system and includes a digital copy of the game pre-installed.