Whether you're into fashion or music, Nintendo has you covered.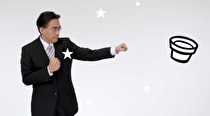 Girls Mode (Style Savvy) 3: Kira Kira Coord(inate) and a new title in the Rhythm Heaven are coming to the Nintendo 3DS in Japan.
Girls Mode 3, set to release April 16 for 4,700 yen, will allow players to run their own fashion shop (complete with a deluge of clothing and accessories), be a hairdresser, makeup artist, clothing designer or a model. There is currently no word as to when or if the title will leave Japan.
The latest entry in the Rhythm Heaven series is set to release in Japan this summer on Nintendo's handheld. The game, known as Rhythm Tengoku in Japan, will feature music stages from the original Rhythm Tengoku on Game Boy Advance, DS Rhythm Tengoku Gold (Rhythm Heaven) and Minna no Rhythm Tengoku (Rhythm Heaven Fever). As of right now, there is no official title for the game in outside of Rhythm Tengoku. There is also no current release date set for western markets.