Shuffle on with this new puzzler coming February!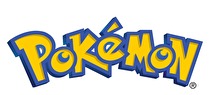 A new free to play Pokémon title will be coming next month for 3DS.
Titled Pokémon Shuffle, the game seems to be similar to the Pokémon Trozei series except that the number of moves a player can make is limited. Players will match 3 Pokémon together, Pokémon have the ability to Mega Evolve during gameplay while also dealing damage to other Pokémon.
Pokémon Shuffle has a heart meter that starts at five hearts. One of these hearts is used up every time the player battles. If the player runs out of these hearts they will be unable to play. Over time the player will regain these hearts, and it is also possible to trade StreetPass obtained items for more hearts. These items will also be for sale on the Nintendo 3DS eShop for real money.
No firm release date has been given other than February.