Blame it on high import tariffs.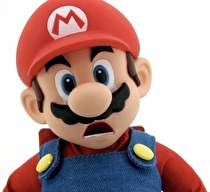 Nintendo consoles and software will no longer be distributed in Brazil due to the nation's high import tariffs.
"Starting in January 2015, Gaming do Brasil, a wholly-owned subsidiary of Juegos de Video Latinoamérica, GmbH, will no longer distribute Nintendo products in Brazil," Nintendo said in a statement sent to Game Informer. "Despite the changes in Brazil, Juegos de Video Latinoamérica will continue to be Nintendo's distributor for Latin America and they remain committed to the brand and the region."
That said, it looks like there's a shred of hope Nintendo products will one day return to the country, as the company plans to "monitor the evolution of the business environment and evaluate how best to serve [their] Brazilian fans in the future."