The beloved Wii RPG is coming exclusively to the new and more powerful 3DS models.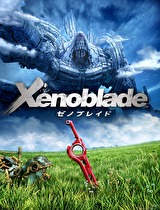 A remake of Xenoblade Chronicles is coming to the New Nintendo 3DS models, announced this morning.
During a Japanese Nintendo Direct, it was stated that this this remake is only now possible with the upgraded CPU power of the New 3DS units, meaning that they won't be playable on the older 3DS, 3DS XL, and 2DS units. It will also take advantage of the extra inputs found on these upcoming new models. Other new Nintendo 3DS titles for these systems are also in the works.
Xenoblade Chronicles was thoroughly loved and well-reviewed by the staff of Nintendo World Report and pretty much every other gaming website, receiving a 92 overall rating on Megacritic. The JRPG follows the story of Shulk, who fights against the Mechons, using the Monado, with some help from friends. It is also currently slated for a Wii U follow-up, Xenoblade Chronicles X.