Now you can play the game anywhere you go, virtually!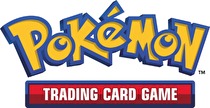 The Pokémon Trading Card Game will be coming to iPad tablets soon.
Before the confirmation by The Pokémon Company, shots were shown of a virtual Pokémon card game in action on iPad software at the Pokémon World Championships in Washington, D.C. Previously, only a few official Pokémon apps such as a virtual Pokedex were released by the company. This would be considered one of the first Nintendo franchises to have a game of sorts on devices like the iPad.
There is no word yet on a release date.