Europe will just have to wait to track this treasure.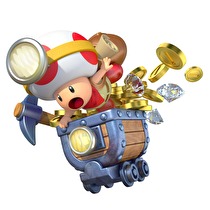 Captain Toad: Treasure Tracker has been delayed to January 2015 in Europe, Nintendo confirmed today.
They confirmed this news via their financial report, which also came out today.
The game originally had a Winter 2014 release date in the region before being delayed. That is still the release date for North America and Japan as of this writing.