Curve Studios is bringing the survival horror game to Wii U, along with a friend.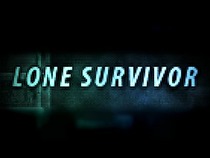 Lone Survivor, the survival horror game with PC and PlayStation roots from Curve Studios, is heading to Wii U later this year. The studio, which announced it was bringing Stealth Inc. 2 to Nintendo's console in the coming days, also teased an unannounced game which it has in the works.
Lone Survivor is a 2D survival horror game with a pixelated aesthetic. The game is set in a post-apocalyptic future in which the main character has to fight off mutants, deal with hallucinations, and solve puzzles which may lead to finding other survivors.
When asked if any of these games would be coming to 3DS, the studio tweeted that they're investigating the possibility, but didn't announce anything specific.
Curve Studios is no stranger to Nintendo's platforms, having previously released Explodemon on WiiWare and Fluidity Spin Cycle on 3DS.