Smash Bros., Hyrule Warriors and much more to be showcased!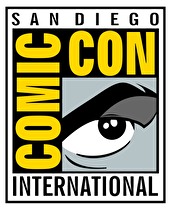 Nintendo will be present as always at San Diego Comic Con, taking place next weekend, and they have big plans.
They will have their usual presence on the first floor of the Marriott Marquis and Marina hotel, close to the the San Diego Convention Center, in the San Diego Ballroom. A number of events will take place, including a live streamed stage show called Nintendo Challenge Live that can be checked out on July 25 and 26 on Nintendo's Twitch channel. There will also be two tournaments taking place during the weekend: Smash Bros. for 3DS and Mario Kart 8. Fans who want to participate in the Smash Bros. tournament will be able to sign up on the day of the tournament on a first come, first serve basis. As for the Mario Kart tournament, there will be bracket-style, local competitions between 32 racers to decide the local competitors who will face off against players across the globe in an online tournament. For those unable to attend, online tournaments will be happening to decide the rest of the players competing in the final competition. Online tournament codes and the schedule will be announced soon via social media.
Besides live streams and tournaments, visitors to the Nintendo Lounge in the San Diego Ballroom will be able to view amiibo characters on display as well as hangout and streetpass in a Tomodachi Life themed area.
Another event taking place at this year's convention is for Bayonetta fans. FUNimation Entertainment's animated feature film, Bayonetta: Bloody Fate, will be screening on Friday, July 25 at 9:35 pm PT. Unfortunately for fans unable to secure a badge, this event is for SDCC attendees only.
And last but not least, Nintendo is presenting a wide spread of their upcoming titles for players to enjoy. The following games will be playable at the event:
Nintendo 3DS:
Super Smash Bros. for Nintendo 3DS from Nintendo
Pokémon Art Academy from Nintendo
Professor Layton vs. Phoenix Wright: Ace Attorney from Nintendo
Sonic Boom: Shattered Crystal from SEGA
THEATRHYTHM FINAL FANTASY CURTAIN CALL from Square Enix, Inc.
Shovel Knight from Yacht Club Games (Nintendo eShop)
Siesta Fiesta from Mojo Bones Ltd. (Nintendo eShop)
Wii U:
Super Smash Bros. for Wii U from Nintendo
Hyrule Warriors from Nintendo
Captain Toad: Treasure Tracker from Nintendo
Yoshi's Woolly World from Nintendo
Mario Kart 8 from Nintendo
Bayonetta 2 from Nintendo
Sonic Boom: Rise of Lyric from SEGA
Just Dance 2015 from Ubisoft
Skylanders Trap Team from Activision
Shovel Knight from Yacht Club Games (Nintendo eShop)
1001 Spikes from Nicalis (Nintendo eShop)
Guacamelee Super Turbo Championship Edition from DrinkBox Studios (Nintendo eShop)
No badge will be required to enter the Nintendo hub area, and the area will be open from 10 am to 7 pm PT from July 24-26, and 10 am to 5 pm PT on July 27.