The long-awaited team-up between two of gaming's most logical heroes is coming soon.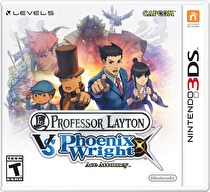 Professor Layton vs. Phoenix Wright: Ace Attorney is coming to 3DS in North America on August 29. The game was developed in a collaborative effort between Capcom and Level-5, but will be published by Nintendo in North America.
We've already reviewed the European release of the game, so fans waiting patiently can check that out to get a feel for what to expect, or just watch the new trailer below.