It's like Tappingo, but with less eye strain.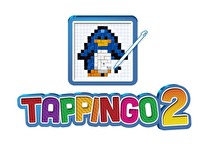 Goodbye Galaxy Games' will be bringing Tappingo 2 to the Nintendo 3DS eShop, Nintendo has announced
This new edition of the pixel puzzle game will feature over 100 new puzzles, in addition to a zooming feature which will let players close in on sections of larger puzzles, and more.
A release date for Tappingo 2 has not yet been announced, but you can check out the trailer below.