Let's hope you've been practicing!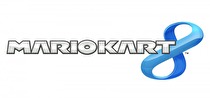 Mario Kart 8 is now out worldwide, so what better time than to start up some tournament play!
Join the NWR staff and community alike as we duke it out over the weekend with some intriguing rules. Mirror races are implemented, with bikes and shells allowed only. Maybe a little restrictive, but hey, gotta make things interesting for the first tournament! Tournament starts now through Monday morning at midnight. Winners will be announced later on that day.
So what are you waiting for? The code to enter is 2515-0637-1346. We'll be seeing you on the tracks so have fun out there!