Is a release date not too far behind?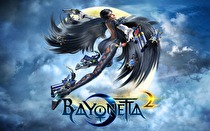 Bayonetta 2 has received a MA 15+ rating from the Australian Classification board, citing themes, violence, language, and sex as its main concerns.
The rating is the second highest allowed for games in Australia and restricts anyone under the age of 15 from purchasing the game. The board has described the game as containing "strong fantasy violence" and categorized the themes, language, and sex aspects as moderately impacting the game, while violence has a "strong impact."
The highly anticipated Bayonetta 2 is the sequel to the 2009 title and will feature Bayonetta fighting to save the soul of her former rival, Jeanne. The game will be exclusive to the Wii U.