Todd Northcutt talks about some of the struggles with the service.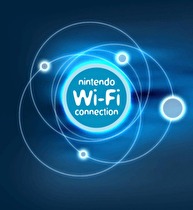 GameSpy had to fix all of Super Smash Bros. Brawl's problems server side. This was revealed in an episode of IGN's Nintendo Voice Chat with the former General Manager of GameSpy Technology, Todd Northcutt.
In the discussion with podcast hosts Jose Otero, Peer Schneider and Brian Altano, Northcutt talks about some of the struggles with Nintendo Wi-Fi Connection. He mentions how the team didn't get a copy of Monster Hunter from Capcom and couldn't stop the capacity overload on their online servers. None of the staff members spoke Japanese, which made the confusion even worse.
Another example given was the sight of two Nintendo teams arguing against one another over their online system. One side wanted one friend code per user/system and all sorts of messaging and invite services. The other half were in opposition, and the entire conversation was, again, held only in Japanese.