Another Pokémon soundtrack to rock out to!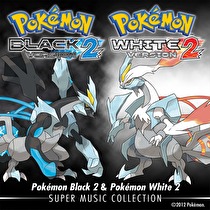 Pokémon Black 2 & Pokémon White 2: Super Music Collection is now available to all on the iTunes platform.
Featuring all 173 tracks from the two games, the set costs $9.99 in the United States, with a £7.99 / €8.99 price for Europe.
This seems to mark the final Pokémon soundtrack release on iTunes for now, as all the games dating back to Ruby and Sapphire from 2003 are accounted for in the iTunes Store.