Smile for the camera sometime soon (at least in Japan)!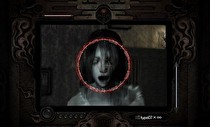 A new Fatal Frame game is coming to Wii U in Japan from Nintendo and Tecmo Koei.
Like most of the recent entries in the series, Nintendo will publish and Temco Koei will develop. The series will also branch out into several other types of media, including a live-action movie and a original novel due later this year in Japan.
There is no word on a specific title or a release date for the upcoming game. Additionally, there is no assurance this new Fatal Frame game will even make it out of Japan.
The last Fatal Frame game to come out in North America was the spin-off Spirit Camera: The Cursed Memoir on 3DS in 2012. Project Zero 2, a Wii remake of the second game in the series, also came out in 2012, but only in Japan and Europe. The last original game in the series only came out in Japan in 2008.