You can check out scanned manuals for next month's slate of GBA Virtual Console games.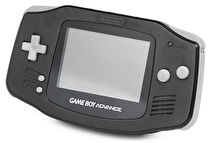 Nintendo is including scanned versions of the original instruction manuals from the GBA games on the Wii U Virtual Console in Japan. It's not clear if this is also the case in North America and Europe.
Additionally, all of the GBA games slated for release will be playable in single player only according to current listings, regardless of whether or not the original game featured multiplayer. This could mean that GBA releases on the Wii U will not be able to take advantage of multiplayer options included in soon-to-be-released titles such as Kirby & the Amazing Mirror and Advance Wars.