An official announcement may not be far off.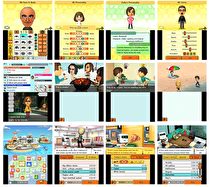 New English screenshots for Tomodachi Collection have been found embedded in a survey by NOE, after talk in the Wall Street Journal a month ago indicating that it may be coming to the West. There are also reports of Spanish and French screenshots.
After its initial release on the 3DS last year, many fans have been hoping to see the game released outside of Japan. The initial indication the game's Western release was made in the Wall Street Journal, and Nintendo has been quiet about the game since then.
These screens show that progress is being made in translating this text-heavy life simulation game. While there has been no official date announced, this may point to an official announcement in the near future.