More games featuring Cartoon Newtork favorites are heading your way.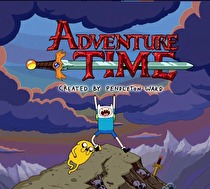 Little Orbit will be developing a new Adventure Time game, as well as a multi-property Cartoon Network game for release this fall.
Cartoon Network Enterprises has partnered with developer Little Orbit in the past, releasing a game based on the TNT series Falling Skies. It will now take place of developer D3, who has released Adventure Time and Cartoon Network games in the past.
"We're excited to extend our partnership this year and develop new games based on some of the most popular characters and brands in the Cartoon Network portfolio," said Pete Yoder, vice president of consumer products for Cartoon Network Enterprises.
The press article states that more information regarding the Adventure Time and multi-property games will be announced soon.