Rock out to your favorite Diamond and Pearl music today!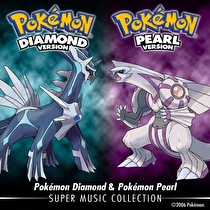 Pokémon Diamond & Pearl: Super Music Collection is now available on iTunes.
The album has 149 tracks, ranging from short sound effects to full-length background music. The entire album is $9.99, but one can also buy individual tracks for $0.99 each.
Previous Super Music Collections already out on iTunes are Pokémon Ruby & Sapphire, Pokémon Fire Red & Leaf Green, Pokémon HeartGold & SoulSilver, as well as Pokémon X & Y.