Nintendo didn't get too much love at the awards show, but one award is better than none.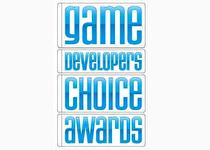 The Legend of Zelda: A Link Between Worlds has received the award for Best Handheld/Mobile Game at the 2014 Game Developers Conference Awards.
It beat out smartphone games such as DEVICE 6 and Ridiculous Fishing, Tearaway on the PlayStation Vita, and Fire Emblem Awakening, which is also on the 3DS.
While it was the only Nintendo game to actually receive an award at the show, Nintendo managed to get a couple nominations in other categories. Zelda and Super Mario 3D World both got nods in the Best Design category, and 3D World was also nominated for the Game of the Year Award, with Zelda receiving an honorable mention.