Rolling a little late, but for a good cause.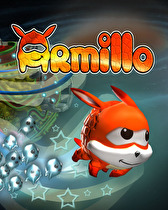 Initially planned to come out on the Wii U eShop on March 24, Armillo is being pushed back to May 12, according to developer Fuzzy Wuzzy Games.
The developer is using the time to fine-tune the game and polish it. Some existing levels will be redone as well. "It will make us happier with the final product," a representative from the studio said. "We apologize for the wait, but hope it'll be worth it in the end."