The Caped Crusader's latest tale might not be making its way to Nintendo consoles.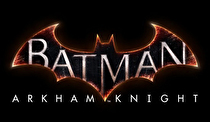 Batman: Arkham Knight, the latest in the Arkham game series, will not be making its way to the Wii U.
Revealed today by Game Informer, Batman: Arkham Knight will be coming to PC, Xbox One, and PlayStation 4 later this year, but will be skipping the Wii U despite getting a port of Arkham City and Arkham Origins over the past two years.
In April, Batman: Arkham Origins Blackgate - Deluxe Edition, a port of last fall's 3DS game, will be coming to the Wii U eShop.
We have reached out to Warner Bros. for a comment on the state of the Batman Arkham games on Wii U.