Buckle up, it's binge-watching time.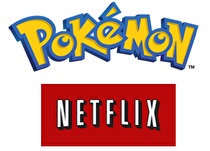 Pokémon animation will be available to watch via Netflix starting March 1. Available to enjoy are two seasons along with two movies.
The series' initial season, Pokémon: Indigo League, which ran from 1997-1999, will be available to stream instantly. Alongside it will be season 14, Pokémon: Black & White, which originally aired from 2010-2011. While Black & White will be available to all Netflix territories, Indigo League will be available in the U.S., Canada, the U.K., and Ireland.
Pokémon the Movie: Black—Victini and Reshiram and Pokémon the Movie: White—Victini and Zekrom, which both released in 2011, will also be available in all territories.