One will focus on games, the other on distribution.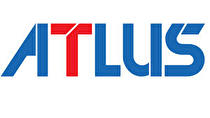 Index Corporation, parent company of developer Atlus, will be split into two groups following restructuring after being purchased by Sega Sammy Holdings. The first company will be known as Atlus, which will have 121 employees who will focus entirely on game development. The second company, known as Index Corporation, will work on advertising and distribution, and be comprised of 166 people.
Atlus is developing the upcoming Shin Megami Tensei x Fire Emblem crossover Wii U game teased last year in a Nintendo Direct.