Board members to see pay cut as well.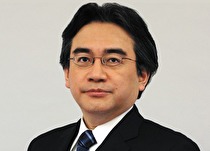 Nintendo President Satoru Iwata announced that he and other board members will receive a pay cut in their salary for the next five months. The decision came after Nintendo reported a 30 percent decrease in profits today.
Iwata will reduce his salary by half while other board members will receive a 20 to 30 percent pay cut. Earlier this month, Iwata apologized during a shareholder meeting after revealing the downturn, saying "my duty, more than anything else, is to revive our business momentum."
The pay cut could extend beyond June depending on how the company fares. According to Iwata, "I will make a decision after looking at the management situation at that time."