And the battle over the 3D camera's patent infringement continues.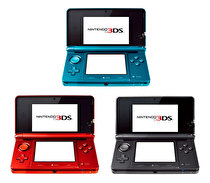 Nintendo has been ordered to pay royalties on every 3DS sale to Seijiro Tomita of Tomita Technologies USA, plus a set fine. This all comes at the end of the heated legal battle between Nintendo and Tomita Technologies over a patent dispute started back in 2011 over the use of glasses-free 3D technology.
Although Tomita previously asked for $4.45 per device, U.S. District Judge Jed Rakoff instead ordered Nintendo to pay 1.82 percent of the wholesale price for each 3DS sold. Judge Rakoff explained the percentage rate would take into consideration future markdowns in 3DS sale prices. On top of the percentage, Nintendo will pay Tomita $241,231 for damages and prejudgment interest.
A jury previously awarded Tomita $30.2 million, but Judge Rakoff cut it in half on the basis that, while sales of games have been strong, the 3DS itself has not been profitable. Furthermore, the judge felt the jury had put too much weight on the system's game revenue, which was ruled unfair as the technology in question that Tomita developed, the 3D twin camera, is not widely used in games.
Tomita opened the lawsuit against Nintendo in 2011, after Nintendo released the 3DS without crediting his company for the use of the 3D camera. Tomita had previously met with Nintendo and presented his invention to the company before the system released and was declined. The initial trial ended on March 13, when jurors ruled in favor of Tomita.
The final ruling was reached in December, but it is unknown whether either company will seek to appeal the decision. In August, Charlie Scibetta, a spokesman for Nintendo, said in a statement, "Nintendo will appeal the jury's verdict and reduced damages award to the court of appeals."